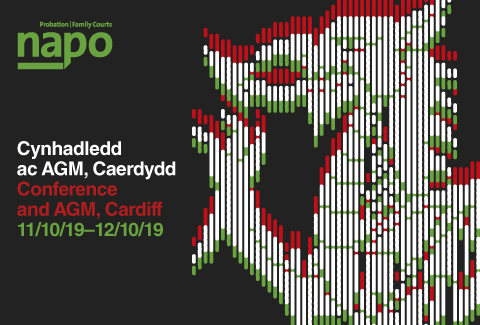 Napo's 2019 AGM will be held at the St David's Hall, Cardiff. It will run from 10 am on Friday 11th October until 3.00 pm on Saturday 12th October.
Members can register for AGM online below. You will need to make payment via credit or debit card at the point of registration so please have your card ready.
If you prefer to return a printed registration form, click HERE to download a copy or contact Napo at kfalcon@napo.org.uk (telephone 020 7223 4887) for a registration form to be posted to you.
Please let us know any special requirements you may have by typing these in the 'Notes' box on the online registration. You can also book place(s) in the free creche as part of the online registration.
All AGM papers will be posted on line on the website as they become available - click here for papers and further information.
All queries about AGM should be directed to events@napo.org.uk
Please note that due to security restrictions at workplaces, it is not possible to register online from your workplace.
REGISTER BELOW