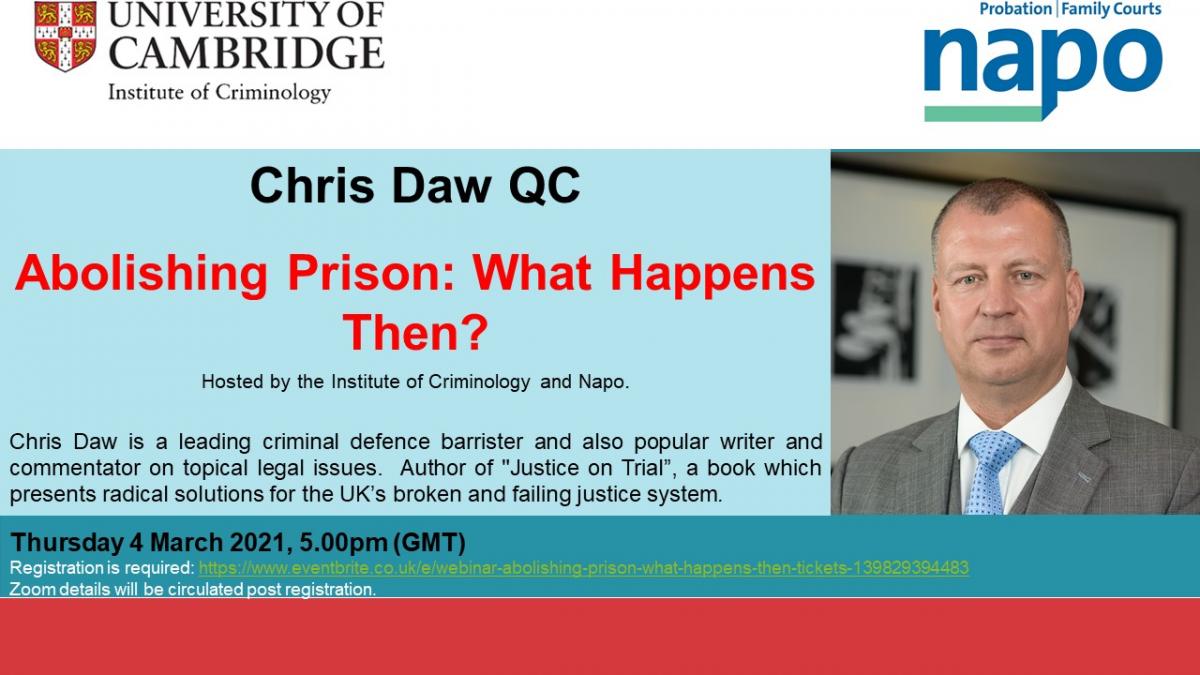 Napo in collaboration with University of Cambridge, are pleased to offer members a free webinar on 4th March 2021 at 5pm - "Abolishing Prisons: What Happens Then?" to all our members. The key note speaker is Chris Daw QC, a leading barrister and author of Justice on Trial. Chris Daw has previously been a guest on Radio 4 where he first discussed the idea of abolishing prisons. It was a well-received debate  sparking a great deal of discussion and progressive views on what can be done to reform our justice system and work towards a no prison society. Tania Bassett, National Official will also be speaking at the event. You can register for free at the link below.
And the registration page on Eventbrite
https://www.eventbrite.co.uk/e/webinar-abolishing-prison-what-happens-then-tickets-139829394483
You can find out more about the webinar on the Institute for Criminology website at the link below.
Here is the information about the webinar on the Institute of Criminology website
https://www.crim.cam.ac.uk/events/webinars-seminars/2021-lenterm/webinar-abolishing-prison