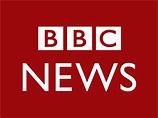 Earlier this week the BBC reported that number of people dying while on probation in England and Wales has risen by almost a third in three years, analysis of official figures shows.
Commenting on the report in the press, Katie Lomas, Napo's National Chair, said:
"Death by suicide is a complex and sensitive issue. People being supervised by Probation can include some of the most vulnerable in society who face multiple difficulties including mental and physical health issues, disability, homelessness, substance misuse issues, difficulties in accessing education and work, relationship difficulties and many more. Becoming involved in offending and serving a sentence either in prison or in the community can compound these issues.
Working with someone who is facing multiple difficulties and has a lack of hope for the future is challenging and requires great skill and most vitally proper resource. The relationship between worker and client is vital in supporting people facing such difficulties. Spending time with someone and being available to them in times of crisis is vital.
Since the introduction of what is now known to be (according to the Chief Inspector of Probation) a "fundamentally flawed" system for Probation Services in 2014 many of the providers of Probation services have adopted operating models which are based on so-called efficiencies which seek to reduce the amount of time Probation workers spend with their clients on an individual basis. This lack of time to spend on a one to one basis means that people under Probation supervision who may be facing multiple and complex difficulties compounded by the austerity related cuts to services are simply not able to build the working relationships and offer the intensive support required to maintain hope in times of despair.
Probation staff have to work every day with the knowledge that they are not always able to do what they know is really needed. They struggle daily against a system designed around saving money rather than in line with desistance research. Future plans to repair Probation services must prioritise operating models based on evidence and research rather than saving money at all cost.