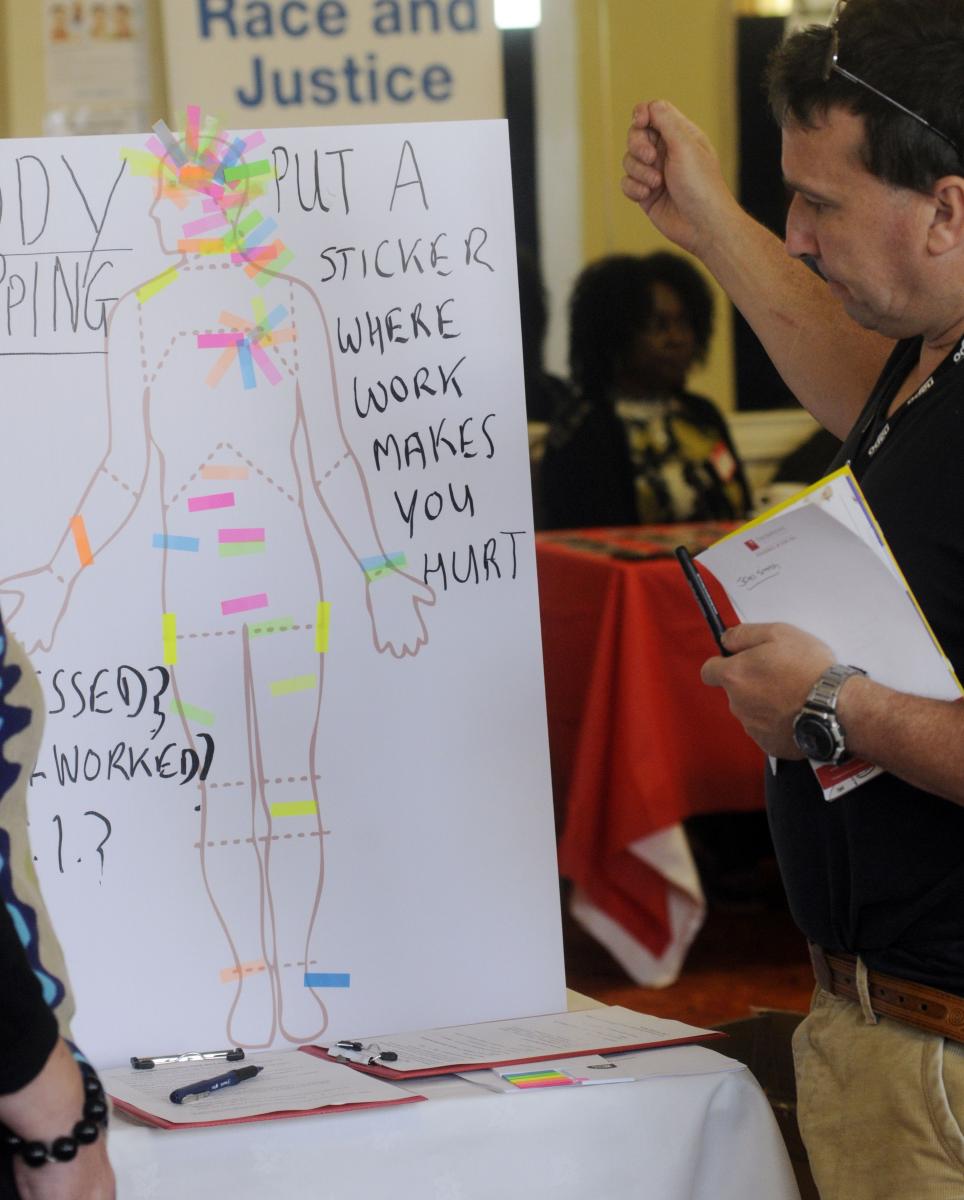 Workplace Health and Safety is very important to Napo's trade union work.
This section explains Napo's Health and Safety structures and how they interlink with employers' structures. We also cover some of the key safety at work problems for Napo members and advice on how to resolve these issues, and look at our campaigning and training priorities.
Napo Safety Reps
Napo safety Reps have a range of functions which they can exercise at work. Full details can be found in "Safety Represenatives and Safety Committees", also known as "The Brown Book". Download a copy here:
What to do if you have a health and safety problem
Contact your safety representative or your branch. If for any reason you are not able to get in touch with them, then contact Sarah Friday, Napo National Official (Health and Safety) sfriday@napo.org.uk or Shireena Suleman, administrator to the Napo Health and Safety Committee, ssuleman@napo.org.uk at Napo Head Office on 0207 223 4887.
---