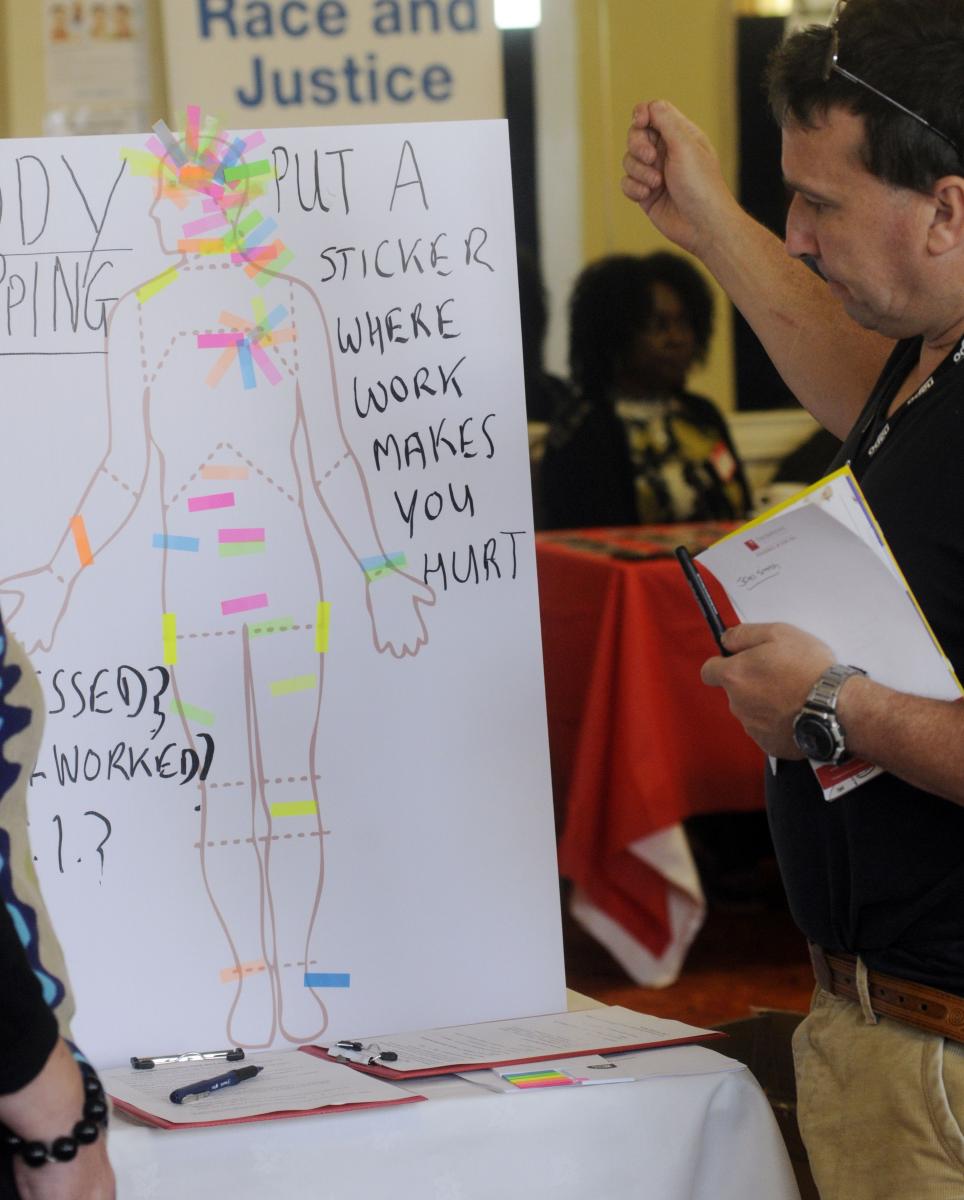 Work Related Stress
What is work-related stress? What should your employer be doing about it? How can Napo help?
All these questions and more are answered in Napo's latest work-related stress guidance created to support members to:
gain a little understanding of what stress is. 
recognise some of the signs and symptoms of stress.
provide guidance on how to start to address the issue of work-related stress
signpost them to other resources which may provide help and support.
To read the guidance, click here.
---
Napo's view on "Temperature in the workplace"
Please click here to view Napo's advice in light of the current heatwave. For support or enquiries please contact Carole Doherty on cdoherty@napo.org.uk 
---
Supporting Napo members through the Covid-19 pandemic is Napo's top priority.
To find out about employers legal duty to provide a safe place of work during the Corona virus pandemic please see Napo Covid-19 risk assessment guidance. 
You can find information on Napo's discussions with employers around their arrangements for safe ways of working during the pandemic by visiting the Napo Covid emergency page. Or by looking out for our regular all-members bulletins which contain lots of information on our discussions with employers re the pandemic and safe ways of working. 
To assist in our work to support members through the pandemic we have trained lots of new safety reps and have introduced a new role of workplace Covid Contact. If you are interested in volunteering for either of these roles please email Shireena Suleman on ssuleman@napo.org.uk .
You can find out more about the role of the safety rep here.  The role of the Covid contact in each workplace is to be the eyes and ears for problems caused by the virus - and to let your branch/branch health and safety officer know about these. To assist Covid contacts in their role we have compiled a Napo Covid contacts checklist. We are also holding monthly surgeries during the pandemic for our safety reps and Covid contacts – this is just part of what we are doing to help support our members and reps during these very difficult times.
Please support our campaign to help stop the virus in your workplace by displaying the Napo Covid-19 poster. Contact Shireena Suleman on ssuleman@napo.org.uk for supplies of the poster.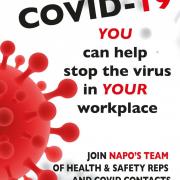 ---
Occupational stress is a significant problem for Napo members.

What to do if you are suffering from stress:
Firstly, request a stress risk assessment (please note your Napo safety rep is entitled to be involved in the assessment process). If the problems at work that are causing you stress are affecting your colleagues also – then ask your line manager for a team stress risk assessment.
Another way to highlight collective issues around stress is to ask colleagues to complete the Napo stress questionnaire.  Meet with your employer to discuss the problems shown by the survey results to cause high stress levels - and to agree suitable ways of addressing these issues.
Another way to highlight stress problems to the employer, is to complete a Napo foreseeability notice. Use this notice if you are suffering from stress at work and have already notified your line manager - but nothing has been done. Or if you have notified them, but there has been no improvement. 
---
About Napo's Health, Safety and Wellbeing arrangements
Health & Safety Resources