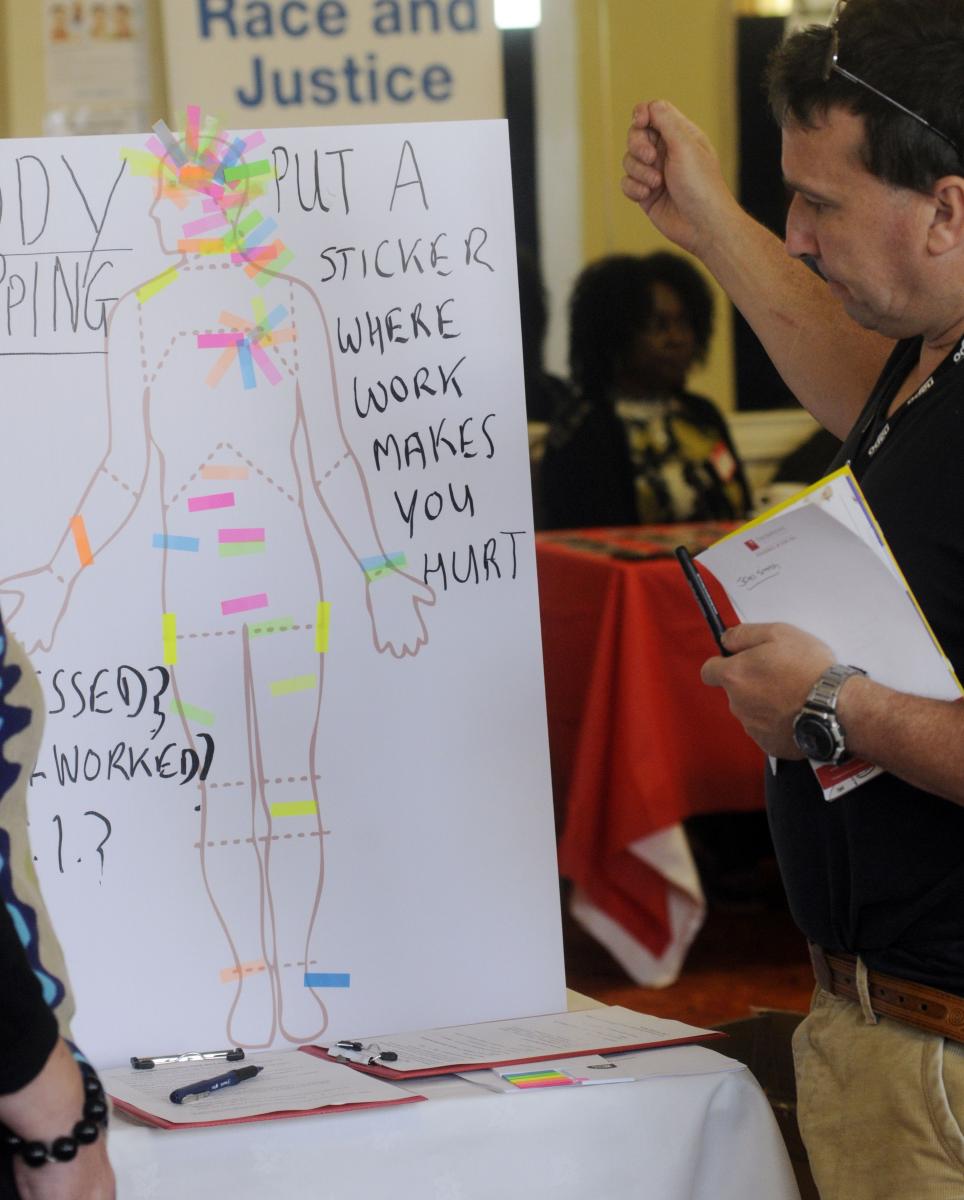 Workplace Health and Safety is very important to Napo's trade union work
Health and safety is a key part of Napo's work as no one goes to work to be made ill. Given this H&S crosses over into all aspects of our work.
Napo Safety Reps
Napo safety Reps have a range of functions, see "Safety Representatives and Safety Committees" regulations, also known as "The Brown Book". Download a copy here:
What to do if you have a health and safety problem
Contact your safety representative or your branch. If for any reason you are not able to get in touch with them please email Sarah Friday, Napo National Official (Health and Safety) sfriday@napo.org.uk or Shireena Suleman, administrator to the Napo Health and Safety Committee, ssuleman@napo.org.uk at Head Office on 0207 223 4887.
---
Health & Safety Resources
Napo Home Working Policy (PDF)
Napo Guide to Covid-19 Risk Assessments