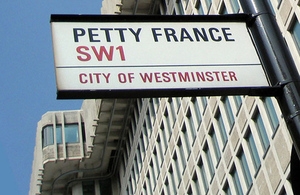 On Monday 18th, Justice Secretary, David Gauke, gave a speech setting out his vision for a "smart" justice system - which he said would reduce reoffending, protect the public and ensure serious criminals receive the punishment they deserve.
On sentencing the Minister said that the high rate of reoffending for those on sentences of less than 6 months showed that for them and wider society "prison simply isn't working".
There was, he said, "a very strong case to abolish sentences of 6 months or less altogether, with some closely defined exceptions, and put in their place, a robust community order regime".
Among the problems with short sentences he cited were disruption to the lives of families when women went into custody and – for women and men – the loss of access to benefits and drug or alcohol support services and treatment.
Offenders were less likely to reoffend if they are given a community order, he said, because these orders were "much more effective at tackling the root causes behind criminality".
Following the speech, Napo General Secretary, Ian Lawrence questioned the Minister about how he thought the abolition of short term sentences could be effective in a fragmented service., and what his plans were to reunify probation.