I have been advised of a change to the start time for the TUC's public sector pay rally taking place in Parliament Square on Tuesday 17 October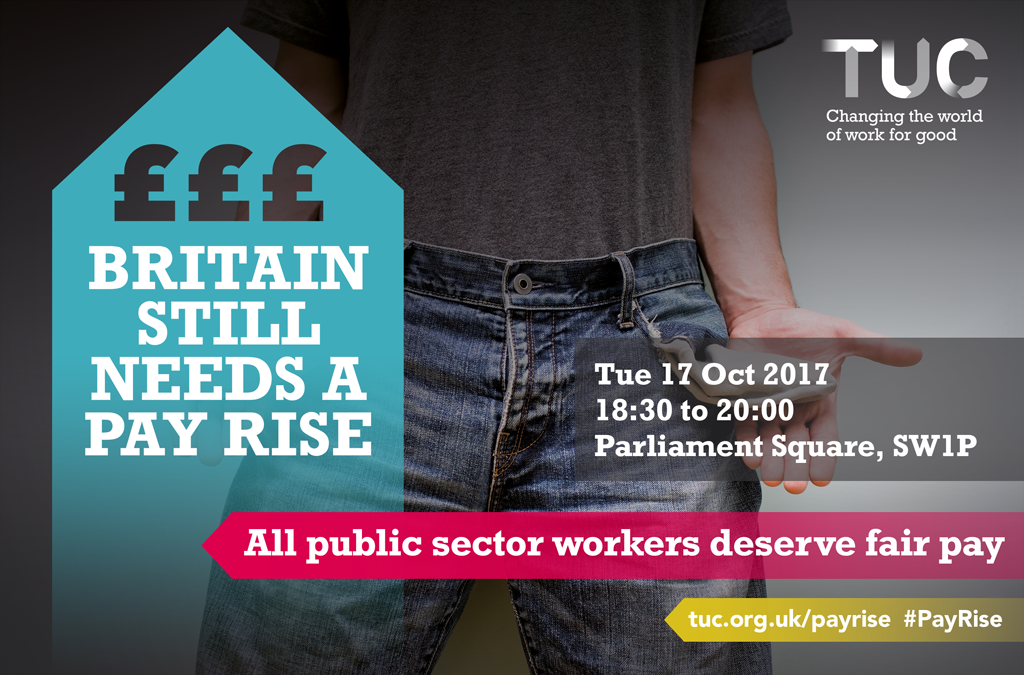 The rally now takes place from 7pm to 8pm – with the TUC asking people to assemble at Parliament Square at 6.30pm
The reason for this is so that:
The event can accommodate a feeder march organised by the a coalition of London regional unions (which assembles outside Downing Street at 5.30pm)
More people are able to attend after work
The Parliamentary lobby will continue as planned from 2pm – 6pm.
A full briefing, with publicity materials and other information will follow as soon as they are available.
Situation in Northern Ireland - PBNI and Social Workers
Late last week we heard disturbing news of a threat from a paramilitary group (considered to be of a serious nature by the Northern Ireland security forces) against Probation and Social Workers.
Napo HQ immediately offered support to the Napo Branch ,and National Official Ranjit Singh was due to attend a members meeting to receive feedback from the urgent engagement that has taken place between the Probation Board senior management and local Napo and NIPSA representatives.
The situation is obviously under constant review, but I am sure that Napo members everywhere will join me in expressing our disquiet that hard working people who only seek to help others are being put under this unnecessary pressure and that they have our full support and best wishes.
Obviously there is a limitation in terms of providing more detailed news but I hope that matters will improve very soon for our members in PBNI.
More good media coverage
Two links to some hard hitting perspectives on Probation published this week by the Huffington Post and Politics.co.uk, which will make for uncomfortable reading for some.
http://www.huffingtonpost.co.uk/entry/probation-37m-gyimah-burgon_uk_59b...
http://www.politics.co.uk/comment-analysis/2017/09/20/chris-graylings-pr...
Dame Glenys Stacey's speech to Criminal Justice Management Conference this week
Napo 'extra' - a service for members that does what it says 
This message reached me from Harry Huntingdon who is our account manager from Napo Extra.
Hi Ian
Hope you're well.
Please see below the latest statistics for the savings available to your members using the calculator in the Napo Extra site: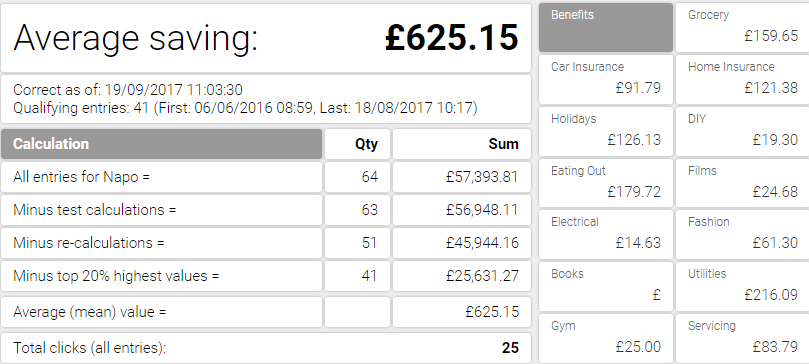 That's an impressive list of potential savings but it's only available to Napo members
Tony Hammes RIP
Finally, very sad news reached Napo recently of the death of long standing activist and friend to many members, Tony Hammes
Here are the details of the funeral arrangements being organised by his colleagues This will be held at Redditch Crematorium at 2.00pm Wednesday 4th October 2017
Redditch Crematorium, Bordesley Lane, REDDITCH, WORCESTERSHIRE, B97 6RR
 
Please meet at the Crematorium. Flowers provided by friends who request that any donations in memory of Tony be gifted to Deaf Direct and Rainbow Voices.
 
Any enquiries to the  Funeral Director, Thomas Brothers, 494 Evesham Road , Redditch B97 5JF 01527 547777
 
Following Tony's request the service will have a BSL Interpreter and will be officiated by an Independent Celebrant. Tony gave no indications about dress code but we know he was not one for formality so please feel free to wear clothes that you feel comfortable in as Tony would want a relaxed, informal environment. Afterwards there will be refreshments at the Southcrest Manor Hotel, Pool Bank, Redditch B97 4JS. In order to have numbers for catering please let Richard know if you are able to attend. If you know of anyone else who may like to be there please pass on this communication. If they would like to join us at Southcrest Manor, please could they let me know. Finally, Tony also asked us and others to arrange an event at the MAC (Midlands Arts Centre) at some point in the future. We have yet to confirm these arrangments but hopefully will be able to provide more details at the funeral.
 
Contact: Richard Holmes, Stephen Ward, Chris Bielby (Team Tony) - 01285 651765 or 07726 566609