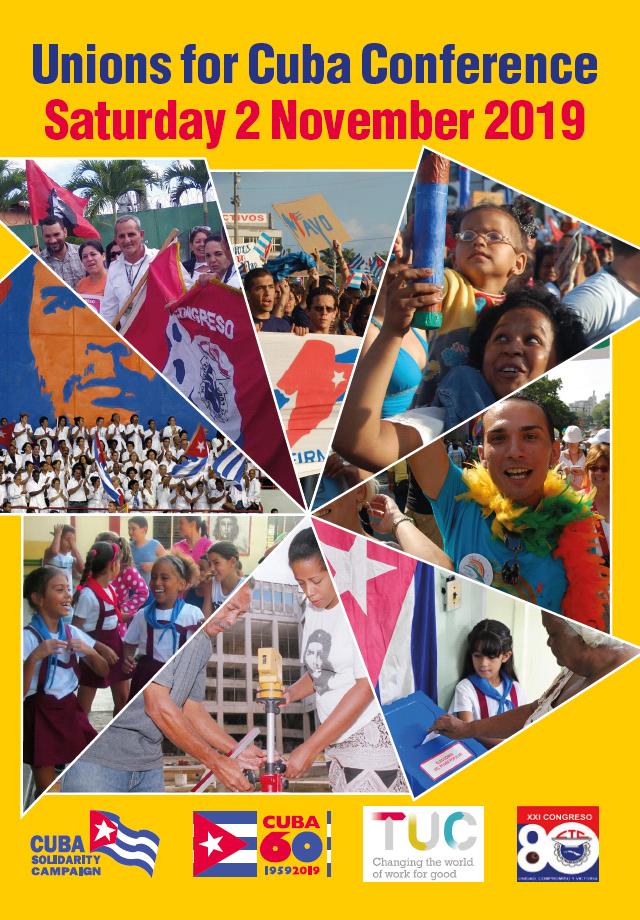 London, Saturday, 2 November 2019, 10:00am
SAVE THE DATE: Unions for Cuba Conference, 10am -5pm, Saturday 2 November 2019 at NEU Hamilton House, London, WC1H 9BD.
This major conference - the biggest solidarity with Cuba conference in 15 years - features an impressive high level line up of up to 20 Cuban general secretaries and leaders from the Cuban trade union movement plus leading British trade unionists; including Ismael Drullet, CTC Director of International Relations, Len McCluskey, Unite General Secretary and Kevin Courtney, NEU Joint General Secretary and other labour movement leaders.
Unions for Cuba Conference is the largest Cuba60 event of 2019, to celebrate the 60th anniversary of the Cuban Revolution and the 80th anniversary of the CTC (Cuba's TUC), and will build solidarity further between British and Cuban workers.