Love fell-walking?
Seen the NAPSAC adverts in Napo News?
Not sure what NAPSAC is?
Well, read on…
For those who don't know about N.A.P.S.A.C., this came to exist after a number of Probation Officers and John Hunt (of the Parole Board - later to become Lord Hunt who conquered Everest with Sherpa Tensing in 1953 being among the founder members); decided at NAPO AGM in 1976 to do a walk to raise funds for Edridge.  Since then individuals from Probation and CAFCASS, those connected to them or those with tenuous links, have met twice yearly at various hostels to participate in walking, talking, shopping, eating and drinking and general good times. We meet every May half term (so that children can attend) in one of the Lake District YHAs and in October in YHAs in Derbyshire, Wales or Yorkshire (over 18s only).   Many of those originals still participate in N.A.P.S.A.C. every year and last year was no exception with the  40th celebratory gathering at Hawes; where regulars and people from the past all got together for a weekend of celebration walks and fund raising. Finished off with a get together, celebratory drinks and cakes and reminiscences.  
NAPSAC Diary Dates
for 2019
Next Meet
Thursday 3rd to Sun 6th October, Kettlewell 
Get booking forms NOW
from Caroline Coggin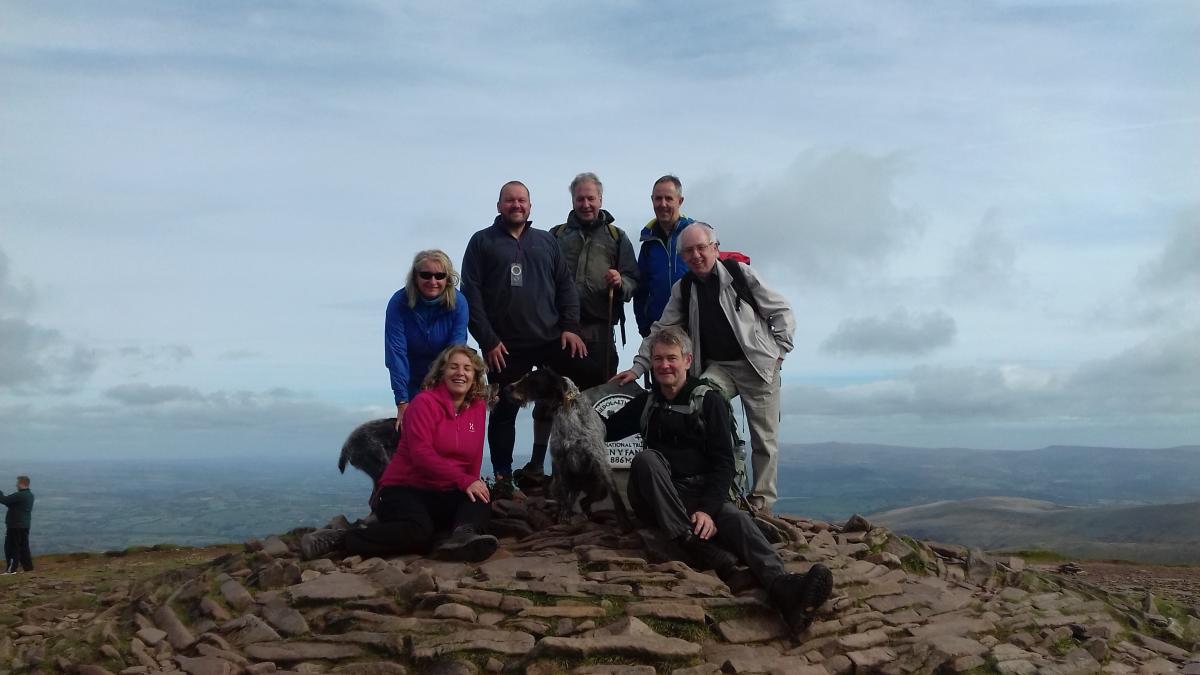 NAPSAC is a wonderful opportunity for people to get together.  You don`t have to be a hardened or experienced walker. In fact you don't have to be a walker at all; but I defy anyone to be in the lovely locations we visit and not want to do some sort of walking even if it is an `amble` around local places of interest and other locations.   The groups cater for all levels, even those who don`t want to walk at all but just be away from home and enjoy the British countryside ( and every 2 years Mallorca walking), among family, friends and new acquaintances.  Group members decide what they want to do from the walks planned by members of the group.  This can be a walk round a lake or low level walk, a moderate walk with some assent or a high level walk with steep assent and distance, or as stated before `no walk at all`.  We stay in youth hostels and are provided with breakfast, packed lunches and a two course evening meal, during which many participate in the odd glass of wine or beer and talk about their days `adventures`. If this sounds like something you would like to try please contact-  Caroline Coggin (Bewley) – N.A.P.S.A.C. Chair
caroline.coggin@yahoo.co.uk/caroline.bewley@.probation.gsi.gov.uk Tel.077125-73600/01772 601168