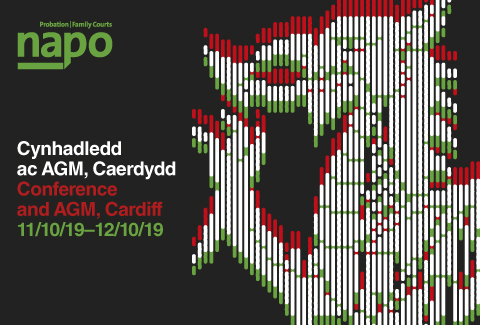 Work continues on the programme for this year's AGM, 11th and 12th October, in the St Davids Hall, Cardiff. We now have a nearly full programme of lunchtime and early evening workshops and fringe meetings planned. There will be a chance to hear from anti-racist campaign organisation, Show Racism the Red Card, and from a new arrival on the Napo stall scene, Narcotics Annonymous, who will run a workshop on the work the organisation does.
Women in Napo will be hosting an event on Police Spies (open to ALL attendees) with guest speakers from the campaign.There will also be a fringe on 'Probation's Technological Future: Robots, Surveillance and Technologies of control' as well as information sharing workshops on Ill Health Early Retirement, with AGS Dean Rogers, and a TUO meeting looking at the new Napo Education Programme for ACTIV8Rs, run by National Official, Ranjit Singh. Morrish Solicitors, Napo's new legal partners,will also be holding a workshop aimed particulary at reps but also introducing the new helpdesk, so of interest to all members. There will also be a Health & Safety fringe, a Forum meeting, an Equalities fringe looking at where we go now with the staff networks, and a fringe on campaigning and political lobbying run by Su McConnell from Napo Cymru and Charlie Allan, who provides support to the Justice Unions Parliamentary Group.
All this plus a full programme of debates and discussion in the main AGM session.