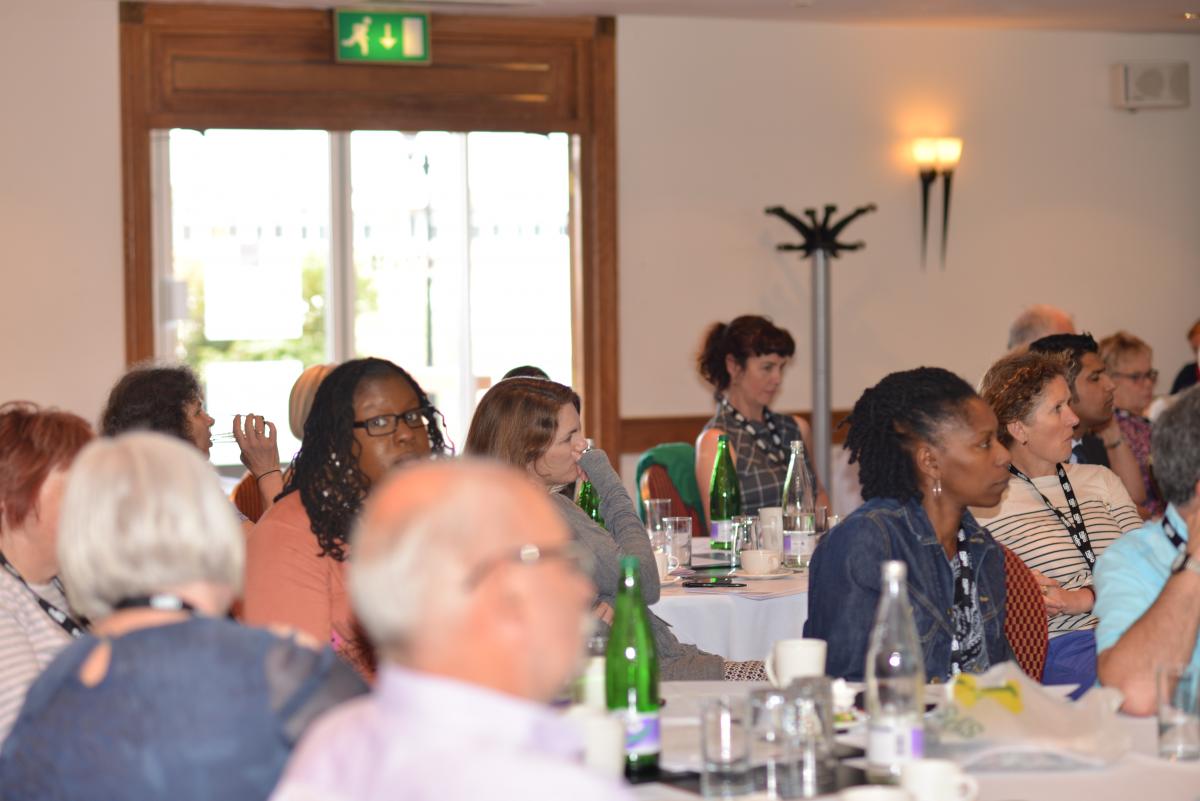 I am very pleased to be able to let you all know that the Family Court Section professional conference, 'Children, Changes and Family Law Proceedings' took place on 18 June in Birmingham and was a well- attended, very positive and well received event. The Thistle Hotel was a good venue which we could do well to use again for future meetings and conferences.
Ian Lawrence addressed the conference and then there were three speakers in the morning and four workshops in the afternoon. The workshops were all repeated twice in order that people could each attend two. I was able to spend some time in each of the four and will try to give a very brief flavour of them below.
I will start, though, with the speakers from the morning session.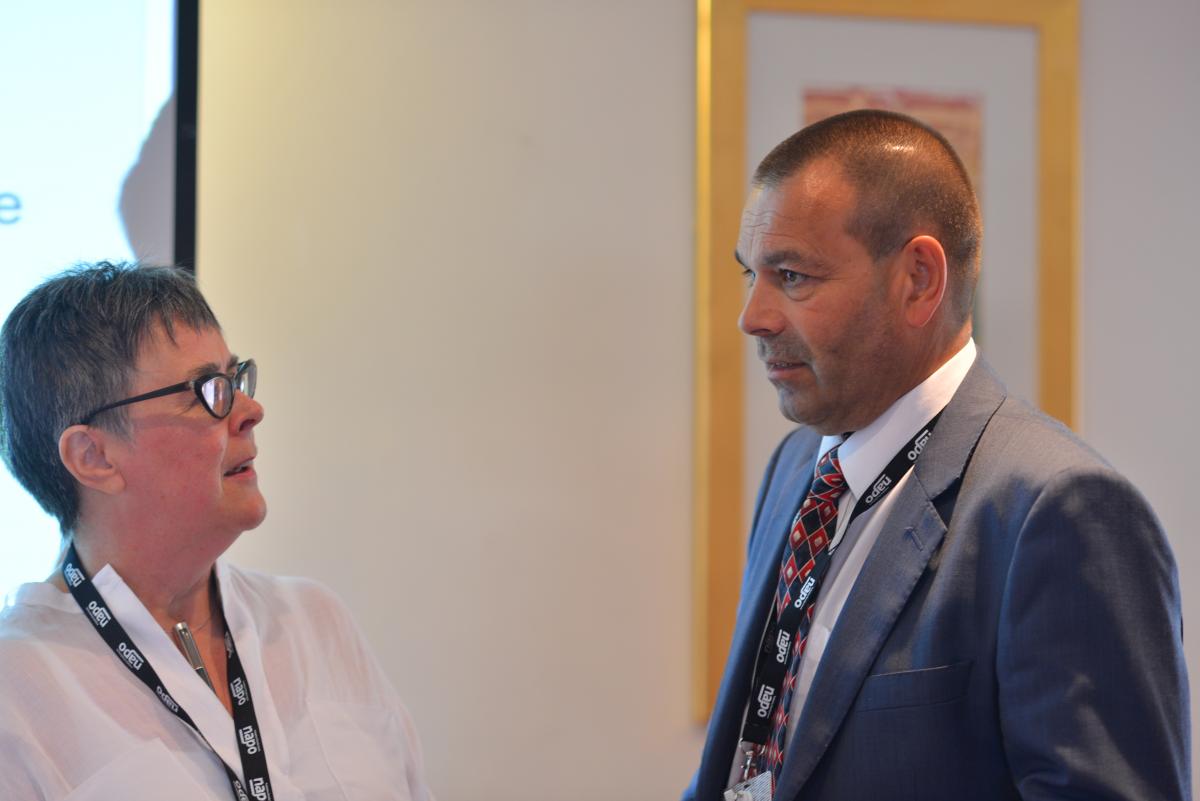 Ian reminded us that, despite the difficulties we have undergone, we in Cafcass are experienced and high achieving professionals. Nevertheless, 'the post-election landscape is bleak for those working in the public sector', with a further cut of £249 million to the Ministry of Justice budget alone, creating further austerity. This cannot but impact on our resources and workloads and mean 'more for less', with fewer offices to work from and the accompanying isolation and reduction of peer and management support. Ian commented on the positive use of technology and flexible working but also on the difficulties which ensued when our Electronic Case Management System malfunctioned over a number of weeks recently. The increase in flexible working, often from home, also increases isolation from colleagues.
Ian announced that he and I are planning to meet with the new Justice Minister, Michael Gove, with the aim to ensure that our issues continue to be raised at the highest political levels. He also advised that Napo will campaign against any possible Government proposal to privatise  Children's Services. This formed the basis of a Napo motion to TUC last year and was a key topic at the recent GFTU conference.
Ian praised the work of Family Court Section reps and committees and reminded us of the importance of recruiting more members to Napo. He also advised us of the need to move to direct debit payments of Napo subscriptions in future in light of the refusal by the National Probation Service to continue to pay Napo direct from salaries. It is vital that we all co-operate with this when the time comes as without members' subscriptions we cannot continue to support our members.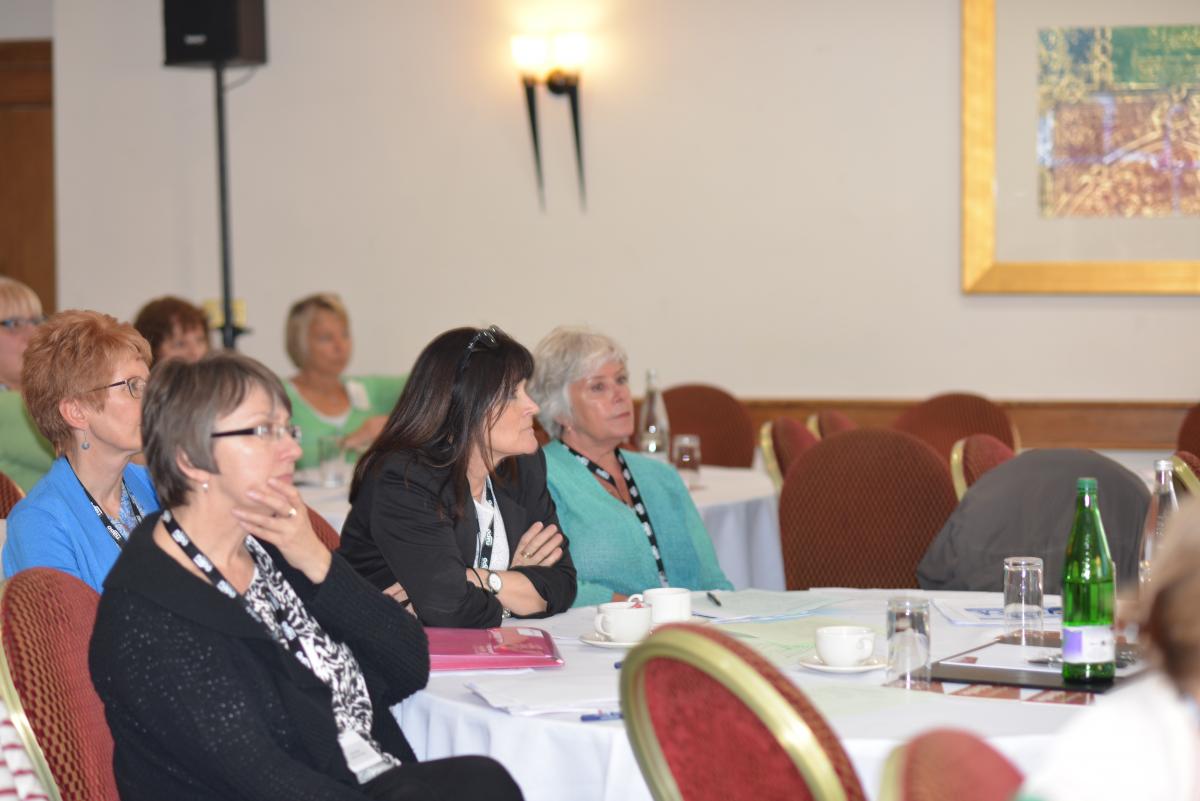 Sian Griffiths, who is an Independent Social Worker and report author of the Serious Case Review of Child Sexual Abuse cases in Rochdale (as well as our previous vice-chair of the Family Court Section) gave a very moving and evocative talk about the victims and perpetrators of child sexual exploitation. There have been six Serious Case Reviews between 2010 and 2015 with regard to CSE in Derby, Rotherham x 2, Torbay, Rochdale and Oxford. It was clear from Sian's talk that the victims were very vulnerable young people, generally from dysfunctional families, who had significant problems and whom the system failed to adequately understand or protect. Their credibility was questioned and health care too often focussed on clinical management rather than welfare. Interventions were reactive and lacked strategy. Sian also pointed out the need for greater understanding of the dynamics and knowledge about perpetrators.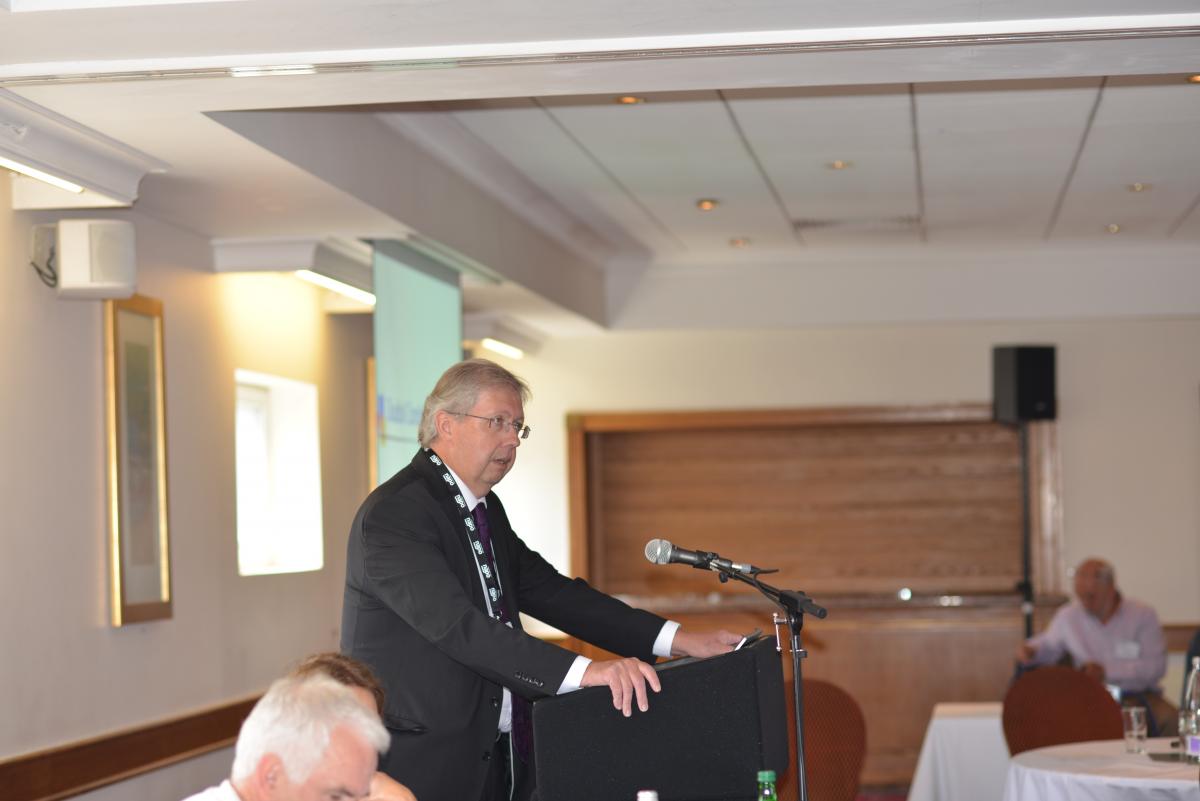 District Judge, Martin Dancey, who sits in Bournemouth, then gave a very interesting talk about 'Judicial Conciliation'.  He described this as 'a form of dispute resolution, carried out by a Judge' in Court, in which the Judge will attempt, through the conciliation process, to lower tension between parents, to help each parent to understand what may be causing difficulty to the other parent and to interpret or re-frame the issues and explore potential solutions. He pointed out that it is the child's parents who have parental responsibility and have the job of raising their children and are usually in the best position to make decisions about their child's upbringing. He described the means by which he helps parents to focus on their need to work together in the best interests of their child. This is not dissimilar to a mediation approach but is not confidential and can be more directional and advisory. He pointed out that often the problem is the breakdown of the parental relationship and trust. Although the Judge will consider the issues that the parents have brought to court, the main focus will be on finding a way that they can work together better for the benefit of their children.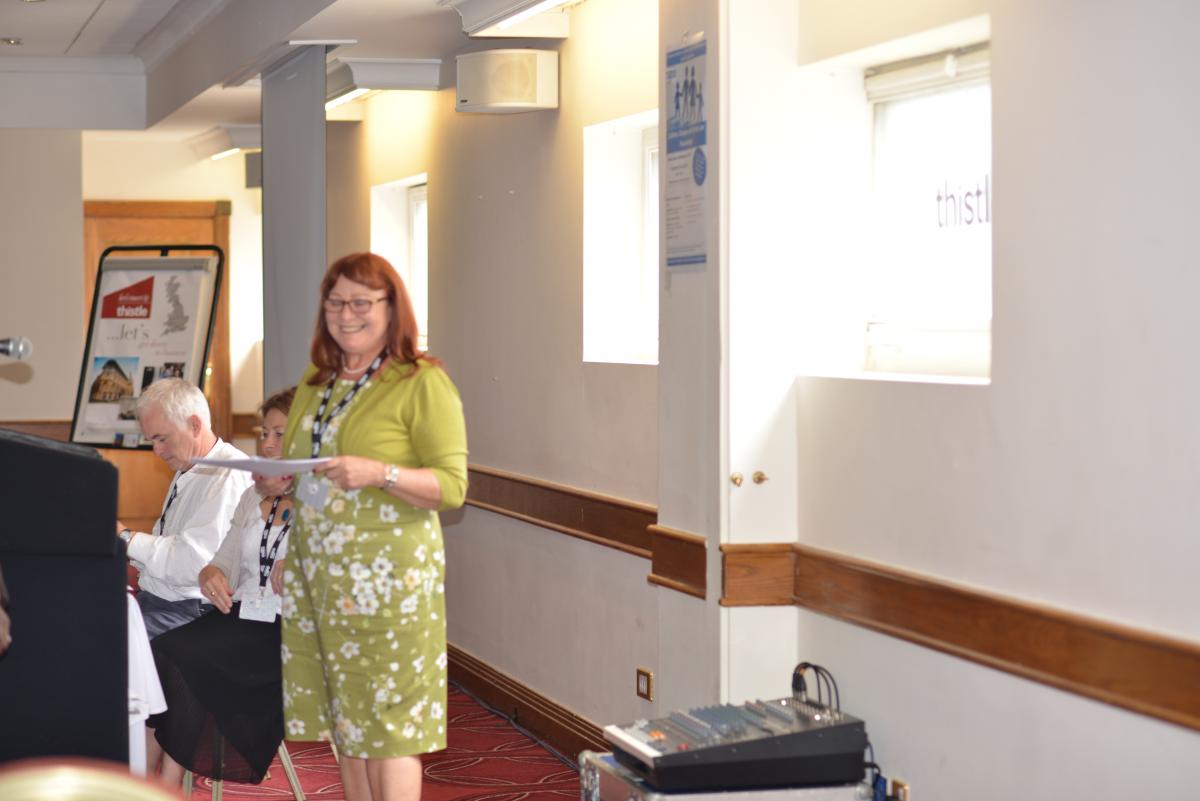 Elizabeth Coe, who is the Chief Executive of the National Association of Child Contact Centres (NACCC) then gave us an upbeat and updating talk about child contact centres. She told us that NACCC volunteers must undertake ten mandatory training modules and all volunteers are enhanced DRB checked. She said that Cafcass and the Courts should not use contact centres that are not accredited to NACCC for either supported or supervised contact.. She gave a history of contact centres which started in the early 1980s and in 1991, following implementation of the Children Act 1989, became a National Association. In 2001 some funding responsibilities passed to the newly formed Cafcass.  A form of accreditation was devised to ensure compliance with new National Standards from 2002 onwards. This had a dual role of support and regulation.
Elizabeth made the point that 'contact Centres are at the heart of the family justice system. They have huge potential to help parents when they are at their most vulnerable'. There are now 405 Contact Centres in England, Wales, Northern Ireland, Isle of Man, Channel Islands run by over 4000 volunteers who give their time on a weekly basis.  
The afternoon workshops tackled such diverse topics as The Public Law Outline; Family Mediation and the Child Arrangements Programme; Transparency in Family Law Proceedings and Future directions for Cafcass.
Lucy Reed is a Family Barrister and Mediator. She spoke of transparency in the Family Courts associated with the (proposed) reforms driven by the President of the Family Division that the Family Court process should be more open to public scrutiny. She said that Unison research showed that there is a high level of anxiety among Social Workers about being named in Judgements or in the media. She looked at the issue of transparency throughout the Court process, including interview practice; pre-court discussions; advocates meetings; thinking about Judgements; reporting; naming of professionals; informing and involving children and the value of good contemporaneous recording. Lucy used some very relevant case studies to illustrate the various issues she raised.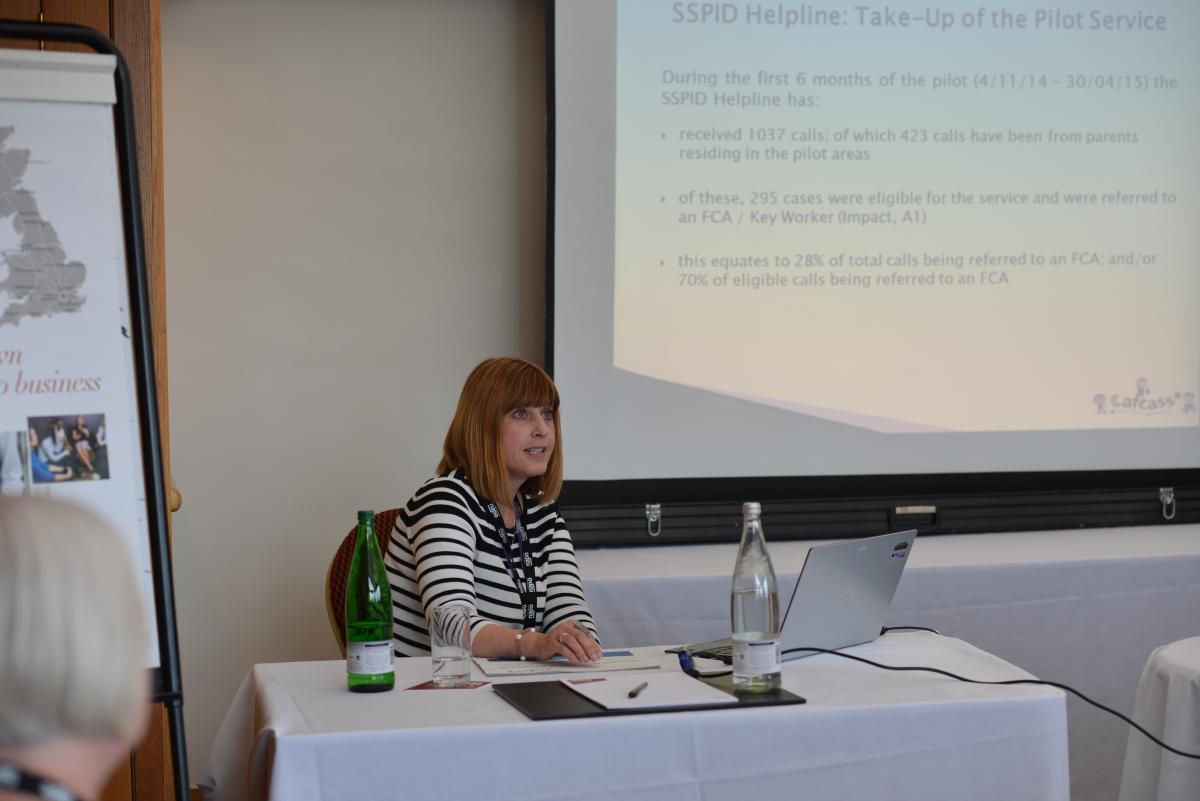 Peter Duff and Lana Sykes are mediators for a not for profit organisation called 'Just Mediation'. As well as family mediation, they are the approved provider of the Separated Parents Information Programme in Sheffield and manage a NACCC accredited supported contact centre. Lana and Peter discussed the Child Arrangements Programme which, since April 2014, requires all applicants to attend a Mediation Information and Assessment Meeting (there are a limited number of exemptions from this). They also talked about the issue of litigants in person since the reduction in the availability of Legal Aid and clients arriving for mediation with unrealistic expectations; more challenging attitudes and very little awareness of what their options are. They addressed the role of early access to SPIPs followed by mediation and the role of Child Inclusive Mediation. There is a cultural shift away from the adversarial process but progress requires the full involvement of both parents in the lives of their children.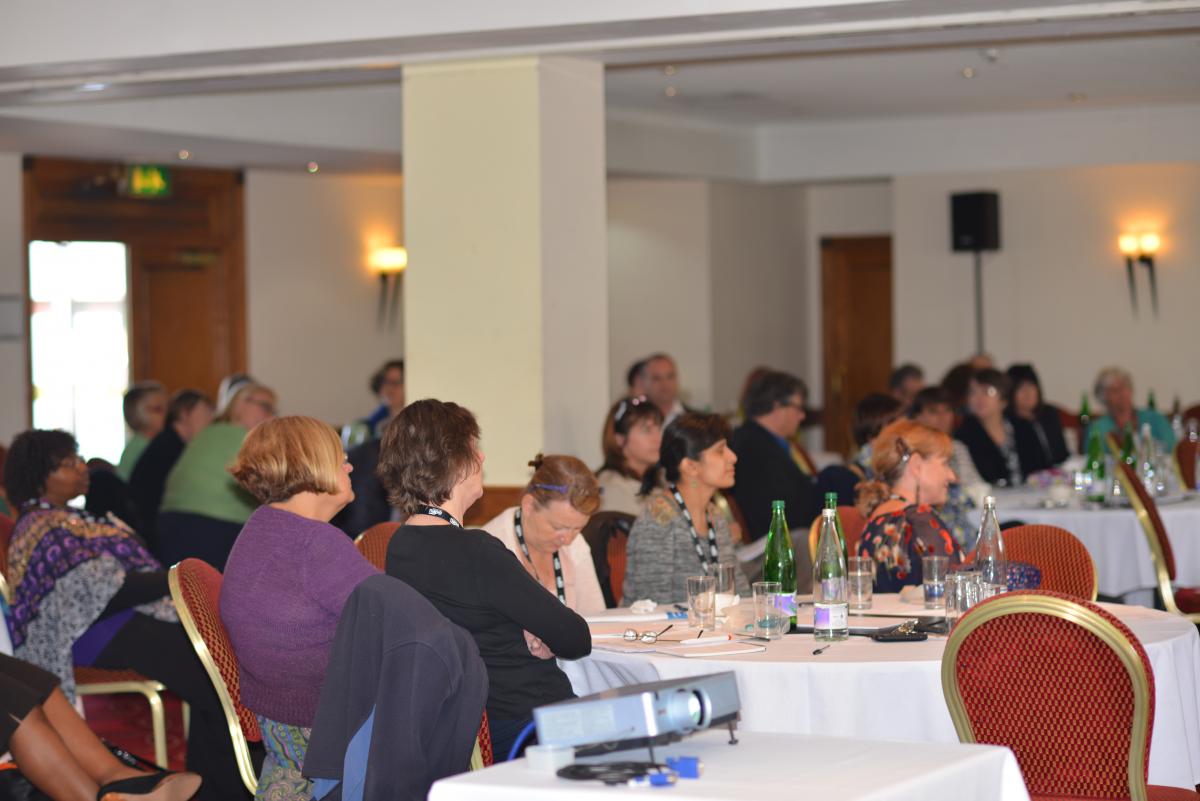 Jas Tamber is a family Solicitor who is a member of the Children's Panel and Partner of Anthony Collins Solicitors. He spoke about 'the impact, good or bad, on children and families within the Family Justice System of the Public Law Outline'. He discussed the 26 week deadline for final outcomes for children (the Court can extend this where this is necessary to resolve the proceedings justly) and the perceived reduction in the use of expert assessments.    
Jas discussed a number of case law precedents and the impact of these on children; families; professionals and outcomes. He added that the need for good evidence is best stated by a quote from Re B- S – that 'there must be proper evidence both from the local authority and from the guardian. The evidence must address all  the options which are realistically possible and must contain an analysis of the arguments for and against each option'.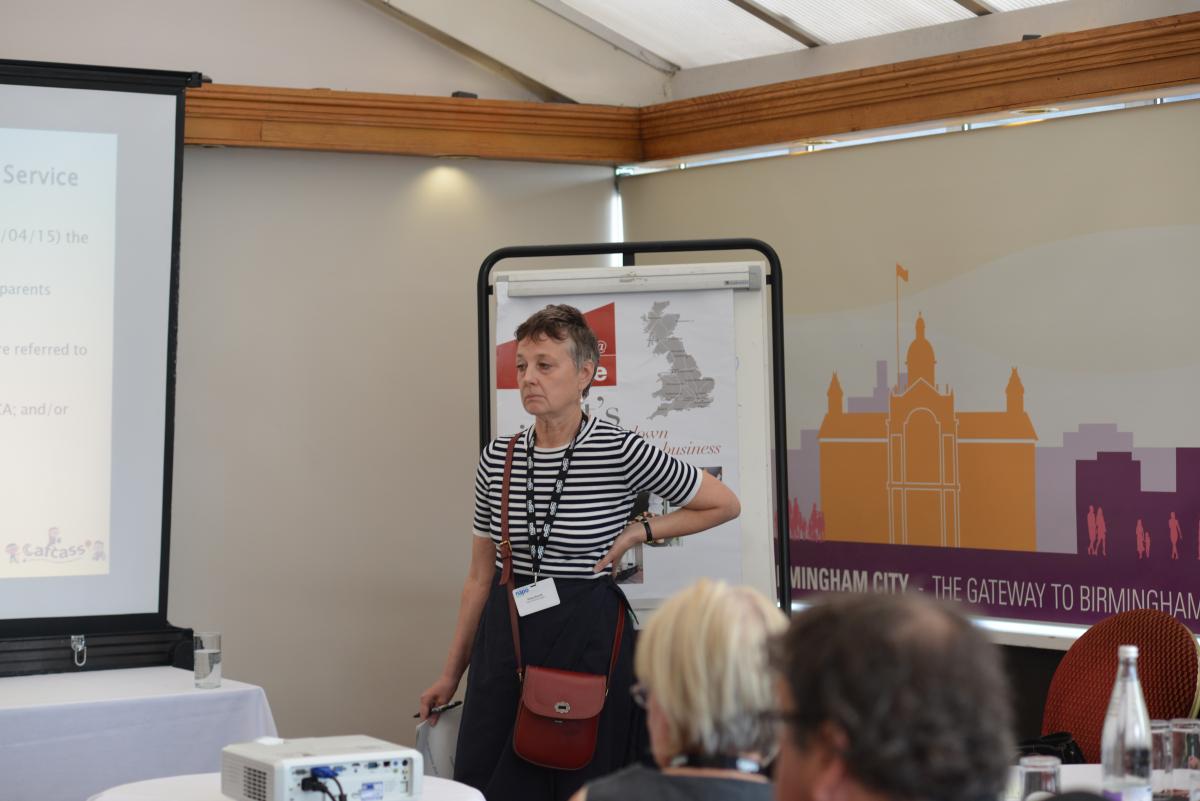 Hilary Barrett and Marie Gittins are Cafcass Senior Heads of Service Their workshop addressed the Cafcass 'Current Initiatives in Private Law'. They started by stating the Cafcass 'vision' as being 'strengthening the voice of the child, building on our own unique role and capability to offer insight into innovative ways we can work'. They discussed the various pilots currently being undertaken by Cafcass. These include the 'Supporting Separating Parents in Dispute' initiative for early advice and intervention via a Freephone helpline service by dedicated practitioners. This has received positive feedback from service users and has been extended to run until October. Hilary and Marie spoke about FHDRA Family Meetings Pilots, which aim to bring children, families and wider support networks together to try to find solutions to family difficulties. Early evidence suggests that this is experienced as  positive for children and young people being involved in the decision making process. There have been Work After First Hearing pilots for children over age eight (after screening) to have the opportunity to meet with Judges during private and public law proceedings. This has been reported as well received by the children involved. There have also been pilots to look at 'timely response' Section 7 reports; drug and alcohol testing; DNA testing and a Psychologist pilot to provide advice to FCAs. All these initiatives will be subject to review.
In conclusion, the social aspect of the conference was also really important. It was great to spend such a positive day with like- minded trade unionists with shared ethical and professional values.  
I am also very pleased to let you know that, after a long period without an editor for the Family Court Journal, John Mallinson and Brian Kirby have now come forward with a very welcome offer to co-edit. I am very confident that they will be a great team and keen to welcome them aboard.
Jay Barlow
Napo Vice-Chair