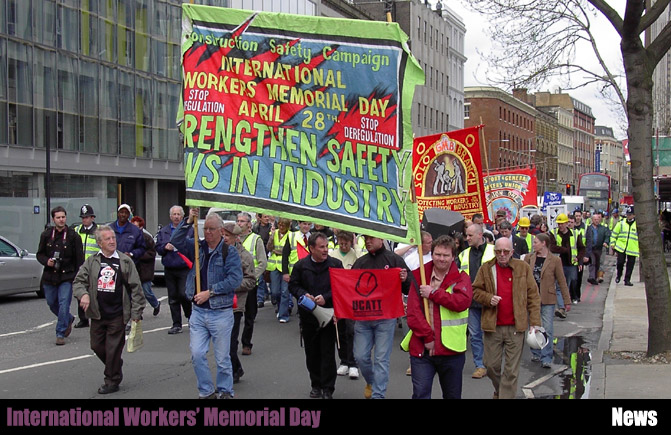 Worker's Memorial Day is held on 28 April every year, all over the world workers and their representatives conduct events, demonstrations, vigils and a whole host of other activities to mark the day.
Workers' Memorial Day is the day when the International Labour Movement remembers those who have been killed or injured in workplace accidents and those who have died from occupational diseases. The event started in North America in 1986 and is now a global event and is officially recognised by the International Labour Organisation (ILO) and by the International Trade Union Movement (ITUC).
The slogan for the day is 'remember the dead, and fight like hell for the living'.

If a Workers Memorial Day event hasn't been organised in your local area, Napo are encouraging you to organise a workplace event. This could be a workplace safety inspection, conducting a stress survey, holding a 'body mapping' event (for example this could be combined with a sticking together with Napo lunchtime drop in).
The idea is to promote trade union health and safety in the workplace, it's also an opportunity to recruit new members so make sure you have lots of recruitment material available.